Archive for April, 2010
April 8th, 2010
Lusting for an iPhone, but avoiding an AT&T contract like the plague? Well, satisfaction may be just around the corner if rumors of a Verizon iPhone releasing soon are true. No official news has come from the Apple or the Verizon camp, and rumors about a Verizon iPhone release aren't new, but here are just a few of the reasons why, this time, they may actually be true:
1. It's about time. Not only because non-AT&T consumers have been waiting for an opportunity to join the iPhone experience, but also AT&T's exclusive contract with Apple was only for three years, which ends this summer. Coincidentally, this is also the speculated time period for the Verizon iPhone release date.
2. The Wall Street Journal is reporting it. Next to Apple actually fessing up, a WSJ story that has triggered the curious reporting of other reputable news outlets, is a good indication that the buzz is true. Investors appear to be following this line of thinking, too. At the market's closing on March 30th, Apple's stock experienced a record high closing and Verizon stocks closed at an advantage, too. On the same day's closing, AT&T's stock appeared to have dropped since the WSJ and other news outlets began reporting that a Verizon iPhone release date may be announced soon.
3. Timing, again. While each spring, rumors of an iPhone freedom march surface like clockwork, the timing on this one appears to hold more credibility with die hard smartphone users than any of the others. Aside from the reasons cited above, Apple has a history of introducing iPhone upgrades each summer. This year's upgrade could actually come in the form of a new device with a new provider. Verizon is also rumored to be scrambling for an early unveiling of LTE technology, which we'll talk more about in a minute, but for now know that an early release would beat AT&T to the punch and give the iPhone data speeds its never known on its current network.
The Wall Street Journal buzz reports that the new iPhone will utilize CDMA technology, which is a strong selling point for both Verizon and Sprint. CDMA (Code Division Multiple Access) is used with 3rd Generation (3G) technology, which offers users the fastest data speeds short of wi-fi. Currently, 4G technology is offered in limited markets by Sprint and some believe that both 3G and 4G speeds are actually faster for data transfers and web surfing than wi-fi.
In the past, Apple has been rather vocal in that it is not a fan of CDMA technology. However, consumers don't appear to share Apple's low opinion of CDMA, nor are many of them enthusiastic about AT&T's service, in general. Complaints about AT&T's shoddy voice service are pretty commonplace. Add to this the fact that Google's Android platform for smartphones is regarded to be a top-contender for the iPhone and the fact that Sprint has plans to to offer 4G speeds on its HTC EVO Android phone this summer, and Apple may finally be listening to consumers. If so, Apple is clearly preparing to make a very strategic, competitive move in order to maintain its market position. In doing so, Apple would not only be positioned to compete with the fastest Android on the market offered by Sprint, but it would attract approximately 80 million more Verizon customers in the process.
Verizon is also set to unveil its own LTE (Long Term Evolution) technology, which is a step closer to 4G technology and is currently doing well in Scandinavian markets. Although, AT&T also has plans to offer LTE, it's not slated to do so until 2011. Verizon, on the other hand, has gone back and forth on release times for LTE enabled devices, but the recent buzz is that it may be set to begin offering LTE to its customers any day now. This leaves millions questioning whether the iPhone could actually be Verizon's first LTE device.
The Bad News
Unfortunately, because of different technologies used, current iPhone users who are out of contract with AT&T will have to purchase a new Verizon iPhone if they plan on changing carriers.
With new technologies like 3G, 4G and LTE cropping up with lightening fast speed, it is highly possible that Apple intends to capitalize on this trend by finally opening the iPhone up to carriers that can actually take its device to the next level. Although AT&T promises to stay up to speed by using LTE technology, they may be too late in doing so by 2011. An exact Verizon iPhone release date has yet to be announced, but with Apple's agreement with AT&T expiring long before their LTE launch, it appears that consumers aren't the only ones looking forward to a new iPhone carrier.
—
PowerbookMedic offers a a complete line of iPod and iPhone Parts as well as iPhone Repair.
April 7th, 2010
Today we added a cool little product to our Mac Parts store. The product is an external enclosure for a 1.8″ ZIF hard drive. This enclosure will house the hard drives from a Macbook Air or iPod Video externally and connect them to your computer via USB.
What would you mainly use this for?
1.) A really small portable drive.
2.) A way to get your music and files off of a dead iPod Video or Macbook Air. Just take the drive out of your iPod using our Mac Repair Guides and then put it into this enclosure.
Click here to go to the Macbook Air ZIF Hard Drive enclosure product page. The enclosure is $39.95.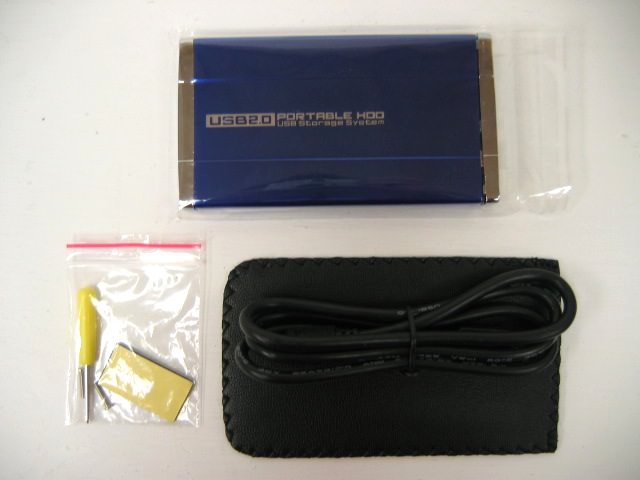 April 6th, 2010
In the trend of filling in the gaps in our Mac Repair Guide site, today we're releasing our iMac G5 Repair Guide.
This video guide shows you how to completely disassemble the iMac G5 to replace the LCD, Hard Drive, Power Supply, etc… The guide is broken down into the following sections:
1.) Introduction
2.) iMac G5 Front Bezel Removal
3.) iMac G5 LCD
4.) Speaker Removal
5.) Removing the iMac G5 Logic Board
6.) Fan Assembly
7.) iMac G5 Hard Drive Removal
8.) Removing the Inverter Board
9.) iMac G5 Power Supply
You can view the video directly at the link below.
The video is also embedded below:
This text will be replaced
April 5th, 2010
It was bound to happen…It just happened sooner than even we thought it would. Between the iPad release Saturday morning and Monday morning we've gotten three reports of customers who broke their iPad and need repair. All the damage reports so far are the result of users dropping their iPads and cracking the glass digitizer panel.
The good news for these guys is that we're already offering iPad Parts for self repair as well as well as already have our iPad Repair guide page up as well.
We are also offering our send-in repair service for the iPad. The cost for an iPad Repair is $30 flat labor + part cost. That includes free ground shipping and us sending you a box. You can also drop off your iPad at The UPS Store, and they'll box it up and send it to us on our dime. (You have to schedule the repair and get a work order from us first to do this.)
The bad news is that the iPad parts supply is pretty constrained right now. So, if these reports keep coming in you may end up having to wait a little bit to have your iPad repaired.
For those that missed it, PowerbookMedic was the first company to do a teardown of the iPad. The iPad Teardown photos are available here. The HD video of the iPad Teardown is available here.

April 3rd, 2010
April 3rd, 2010
April 3rd, 2010
We've got our iPad Parts store up and running. Check out all of our iPad Parts at the link below.All of these parts are in stock and ready for purchase today!
The parts that we've got up are the following:
Apple 10W iPad Power Adapter USB A1357
iPad Back Case
iPad Glass and Digitizer Panel Assembly
iPad LCD Display Screen
iPad Main Logic Board
iPad Midboard
iPad Replacement Battery
iPad Speaker Assembly
iPad Wi-Fi/Bluetooth/Dock Daughterboard
April 3rd, 2010
iPad Teardown Video (Part 1) …Hi-Def Videos to be posted shortly.



iPad Teardown Video (Part 2)



April 3rd, 2010
April 2nd, 2010
Many people are fretting over their iPad tracking number just saying Billing Information Received. If you're getting this as your tracking info, I wouldn't get too worked up over it.
UPS is bringing these in with a product called WorldEase. This product allows companies to bring in large quantities of merchandise under one tracking number, and then, once they clear customs the tracking numbers are updated to the individual numbers. The tracking #s should be updated by early tomorrow morning once they clear customs.
Just some food for thought, so stop worrying.
Get some rest. You've got a long day of iPadding tomorrow. If you've got some extra time, check out our Live iPad Teardown webcast tomorrow morning.