We offer an LCD repair service for the MacBook Pro 15" Retina (Mid 2012 through Mid 2015) and 13" Retina (Late 2012 through Mid 2015). This service is not yet available for the Touch Bar models released in late 2016.
6 Month Warranty
We'll ship you a box
7 Business Day Turnaround
No repair cost if we can't fix your LCD
Repairs Done in a Class 10,000 Clean Room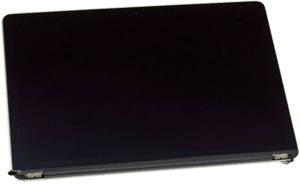 Have Questions? Call us today: 1-866-726-3342, option 2.