Archive for July, 2009
July 8th, 2009
Today we introduced a new feature that we're pretty excited about. Now, when you schedule a Mac Repair  with us, you can choose to have a secondary notification about status updates via Twitter or SMS. If you sign up for this feature, then every time there is a status change on your repair, you'll receive a tweet or SMS message in addition to the email or phone notification. (Note that for SMS, standard text message fees apply.)
You can read about this and all of our status update option at the link below:
Mac Repair Status Update Options
To follow us on Twitter, our username is powerbookmedic. You can also Click Here to go to our twitter page.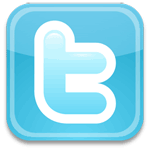 July 2nd, 2009
They're here….the largest 2.5″ ATA hard drives to date. Honestly, most of us here thought ATA drives were going to be limited to 250GB due to the switch to SATA, but low and behold, out comes a 320GB drive.These drives breathe more life into some of the older Mac units, and I'm sure many of you will be thrilled with this latest release.
These 320GB hard drives are $114.95 and are compatible with the following model units:
Powerbook (all models)
iBook (all models)
Apple TV
MacMini (non-Intel)
This new drive is available at the link below:
320GB iBook and Powerbook Hard Drive Upgrade
July 1st, 2009
A little over a week ago, we hit a huge milestone here at PowerbookMedic.com; We reached our 100,000th order.
When I started this company seven years ago, I never imagined 100,000 orders would have been possible. This of course was before iPods, iPhones, Macbooks and the reinvention of Apple itself. Now, 200,000 orders seems like it will be right around the corner. 
To our over 90,000 worldwide customers, Thank You! From day one we've been a customer centric company, and your loyalty, support, and suggestions have made us the company we are today.
This milestone also wouldn't have been possible without our incredible team members. I have the privilege of working with the coolest Mac nuts out there. To find more skilled and just generally fun guys to work with would be near impossible. For seven years, it's been a pleasure to wake up in the morning and work with these guys. This wouldn't have been possible without them. (And to our Customer Support department, no, we will not be getting tasers to commemorate 100,000 orders.)
Lastly, I have to thank my wife, because without her there would be no PowerbookMedic.com. Seven years ago, she convinced me to start this company from nothing. She's encouraged me every step of the way, and has endured the highs, the lows, the website redesigns, and everything in between. Thank you!
Here we come 200,000…
(Here are a few pics of our pizza and cake to celebrate the event. The guy in the pic to the right is our Operations Manager, Justin.)