July 8th, 2009
Today we introduced a new feature that we're pretty excited about. Now, when you schedule a Mac Repair  with us, you can choose to have a secondary notification about status updates via Twitter or SMS. If you sign up for this feature, then every time there is a status change on your repair, you'll receive a tweet or SMS message in addition to the email or phone notification. (Note that for SMS, standard text message fees apply.)
You can read about this and all of our status update option at the link below:
Mac Repair Status Update Options
To follow us on Twitter, our username is powerbookmedic. You can also Click Here to go to our twitter page.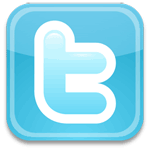 ---
Leave a Reply
You must be logged in to post a comment.