Checking Your Mac Repair Status
We know how important computers are in everyone's everyday life. So, we also know how difficult it is to be without your computer when you need to get it serviced. With that in mind, we've made it simple to keep track of your machine through every step of the process.
Method 1 - Twitter and SMS Notifications
Get notified instantly via Twitter or SMS when there is a change in the status of your repair. When you schedule your repair, you have the option to enter your twitter account name or SMS number to receive up to the minute notifications about the status of your machine. Follow us on Twitter. Our username is powerbookmedic.
Click Here to go to go our Twitter Page.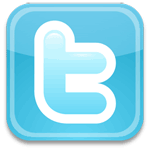 Method 2 - Online Repair Status System
When on the Repair Center page, click on the Check your Repair Status link in the right hand corner of the leaderboard.You can also click here to go to the status page.
When you click on that, a page like the one below will open up.
At this page, simply type in the email address you used to create the initial repair quote, and the ticket number that was assigned to you to login to the repair status interface.
Once you've logged in, you'll see a screen similar to the one above.
Our new Repair Status system will show you exactly what is going on with your laptop at every stage of the repair process. It will also show you what repair technician is currently working on your machine at each stage of the process.
If you have a question about the status or the repair in general, you can also post a question directly from the Repair Status interface.
This new Repair Status system should help to relieve some of the anxiety of sending your laptop in for repair. It's never easy to be without your unit, but knowing exactly where it is and who is working on it sure does help.
Method 3 - Phone and Live Support
If the above options weren't enough, you also have the option of calling us or using our live online support to discuss your repair status. The live support link is located at the top of this page and every page on the website. Phone support is available at 1-866-726-3342 x703.