I spilled a little bit of protein shake on my macbook pro 13 inch mid 2010 order: MC374LL/A Model No: A1278, EMC: 2351 logic board.
Can you please help me identify the logic board component in question?? I am pretty sure it is a capacitor. It is the yellow cube at the very bottom of the board above the red arrow. It should measure about .8 mm Wide . 1.6 mm Length x 0.4 mm Tall.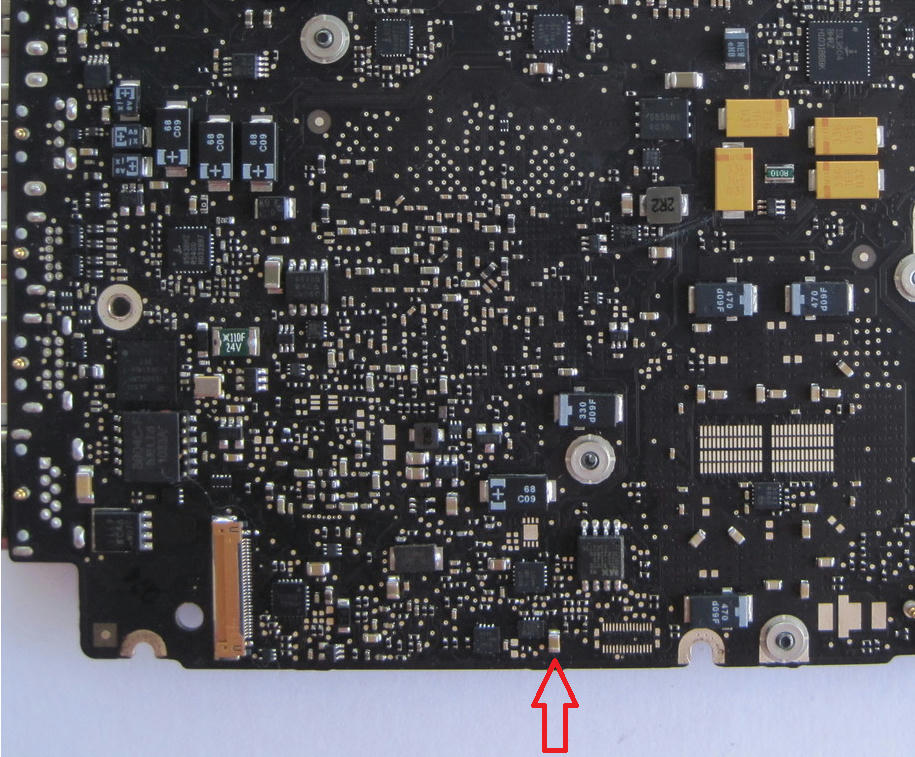 http://www.mediafire.com/convkey/274e/yadt1icwrt2gbjn9g.jpg?size_id=6
THANK YOU SO MUCH!!
Bonus points if you can name the black component directly left of the capacitor, and the other black component to the left of that one.